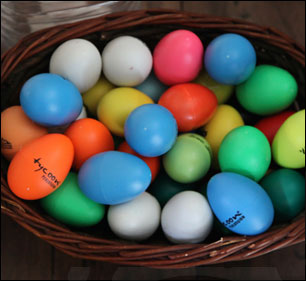 Workshop Descriptions

TRM is an innovative approach to cultivating presence, with a synthesis of group drumming, mindfulness and emotion focused awareness. TRM is designed to increase positivity, vitality and social connectedness, while reducing stress and negative mood disturbance. The TRM program consists of 6 weekly 1.5 hour sessions, with a full day retreat. Each of the TRM sessions focus on a theme to help develop presence and mindful awareness, which means being completely aware and in touch with one's present moment experience with acceptance and non-judgment. Themes include intention, grounding, authenticity, loving kindness, compassion, receptivity and integration.
Variations of TRM workshops are possible on half day, full day, and retreat format. TRM has also been integrated with other approaches such as Mindful Photography. TRM can be custom designed depending on the needs of the population served. See an example of workshops below:

Cultivating Therapeutic Presence: A workshop for Health Care Providers and Educators

Cultivating therapeutic presence leads to better health and improved relationships as well as a neurophysiological state of integration. Therapeutic Presence is the state of having one's whole self in the encounter with another by being completely in the moment on a multiplicity of levels—physically, emotionally, cognitively, and spiritually. Therapeutic presence involves being grounded in one's self, while being open and immersed in what is poignant in the moment with a larger sense of spaciousness. This grounded, immersed, and expanded awareness is offered in service of another's healing, and is viewed as the essential foundation to developing a positive and healthy therapeutic relationship. In this training, participants will develop a theoretical and experiential understanding of an empirically based model of therapeutic presence, as well as explore how mindfulness practice can help to both remove barriers to presence as well as deepen the state of therapeutic presence. This workshop also can be offered using the Therapeutic Rhythm and Mindfulness (TRM) program.

Drumming into the Present Moment: Therapeutic Rhythm and Mindfulness Workshop for Living Well with Cancer

Therapeutic Rhythm and Mindfulness (TRM) is an innovative program incorporating drumming, mindfulness and emotional reflection to help cultivate presence and reduce the barriers that prevent you from being fully "in the moment." Rhythm modalities offer a fun and expressive way of releasing bodily-held stress and the practice of mindfulness offers tools to be engaged in the moment in an accepting and compassionate way. Group drumming and mindfulness practices have both been found to reduce stress, increase vitality, social connectedness, and immune functioning, and enhance attention, focus and present moment awareness.

No previous drumming or meditation experience required.




Sensing Into The Present Moment: Mindful Drumming and Mindful Photography

With Dr. Shari Geller and Dr. M. Lee Freedman

This retreat offers innovate tools to cultivate therapeutic presence, a foundational aspect to effective therapy and healthy living. In addition to the mental and physical health benefits, everyday mindfulness naturally encourages self-acceptance, self-care, and self-honesty. Drumming increases vitality, connection, integration and enhances positive relationships. Photography, practiced as mindful seeing, promotes attention, perception of new perspectives and flexible responsiveness to ourselves and to others. With these practices, we can develop new ways to deepen our listening and relationships while generating health and harmony. With self-care comes an enhanced energy and capacity to feel connected with and to care compassionately for others.

NO EXPERIENCE WITH MEDITATION, DRUMMING OR PHOTOGRAPHY IS NECESSARY.

Custom TRM workshops can be designed depending your specific needs. Please contact us HERE with any requests you may have, and we will do our best to facilitate a workshop based on your requirements.