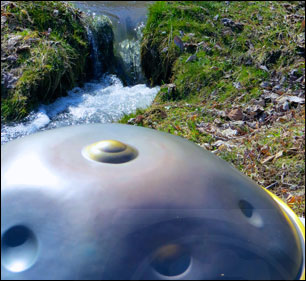 History & Development of TRM™
TRM was developed by
Dr. Shari Geller
, Clinical Psychologist, author, researcher, and health and wellness facilitator. TRM was inspired by evidence based approaches to reducing mood disturbances and increasing health and wellness: Group drumming, mindfulness, and emotion approach coping. TRM facilitators are trained in therapeutic presence, being fully in the moment with and for group members. Therapeutic presence has been researched to be the foundation of effective therapy.
Dr. Geller trained with Dr. Barry Bittman and Christine Stevens, leading researchers in Health Rhythms (HR) and Recreational Music Making. She also completed a professional training with Jon Kabat Zinn and Saki Santorelli, the founders and leading researchers of Mindfulness Based Stress Reduction (MBSR). She has attended numerous retreats (both mindfulness and drumming based) and has a 23-year twice daily meditation practice. Her education and practice as a Clinical Psychologist has included intensive training and research in Emotion Focused Therapy (EFT) with Dr. Leslie Greenberg.
Following her professional trainings, Dr. Geller recognized the specific benefits of group drumming, mindfulness, and emotion focused awareness, and combined the strengths of these approaches with her clinical expertise and research of therapeutic presence, to create an integrative Therapeutic Rhythm and Mindfulness (TRM) program. TRM is greater than the sum of each part, as the interactive support of therapeutic rhythm can enhance mindfulness practice, and allow for the processing of difficult emotions and experiences, while in a safe, supportive, and energizing environment.